The Colorado Country Christmas Gift Show does not print or mail the Vendor Guide. All information can be found in the .pdf and links below.
Please note that this page is always being updated as new information becomes available.

Vendor Manual COMING SOON

Additional Questions?
Contact Ryan McCune, Operations Manager
816.601.2705 | RyanM@MPEshows.com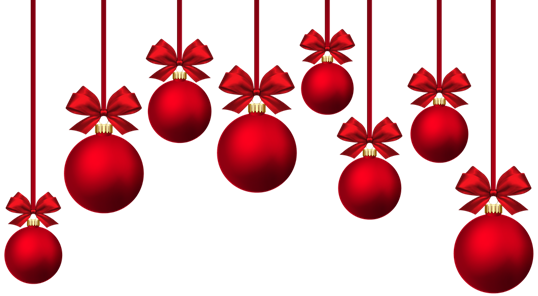 HOLIDAY DECOR
It is required for all exhibitors to incorporate holiday decor in your booth.
2022 SHOW HOURS
| | | | |
| --- | --- | --- | --- |
| | | | Vendor Access |
| Friday | November 11, 2022 | 10:00 am - 7:00 pm | 8:00 am |
| Saturday | November 12, 2022 | 9:00 am - 7:00 pm | 8:00 am |
| Sunday | November 13, 2022 | 10:00 am - 6:00 pm | 9:00 am |
Move-In Schedule & Map
Each vendor will be assigned a specific date and time to set up their booth. These assignments will be communicated via color-coded map.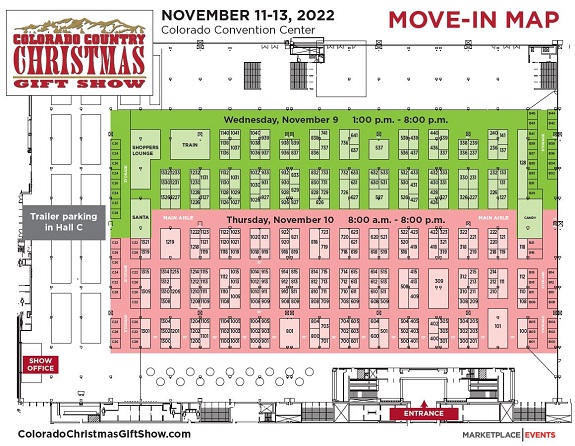 Click Here to View/Download Move in Schedule & Map
Move-Out
General Move-Out Hours:

| | | |
| --- | --- | --- |
| Sunday | November 13th | 6:01 pm - 10:00 pm |
| Monday | November 14th | 8:00 am - 11:00 am |
Dismantling of displays is not permitted until 6:01 pm on Sunday, November 13th.
Show Decorator | Paramount Convention Services, Inc.
Exhibitors are responsible for flooring (required for all booths.)
You may supply your own tables and chairs or rent from the show decorator. An advanced purchase discount is offered.
As an exhibitor, you will automatically receive an introduction email from Paramount with your Login ID and password to access their online ordering system.

Please e-mail Katie Shashack at katie@paramountcs.com or call 314.621.6677 should you have any questions or if you need to have the introduction e-mail resent.
Discount Deadline is October 26, 2022
Electrical | Plumbing | Telecommunications | Internet
To purchase any of these services please visit the Colorado Convention Center website or contact Exhibitor Services at 303.228.8027. Receive a 20% discount by placing order online. For advanced rate, orders must be placed by Oct. 25th.
Discount Deadline is October 25, 2022
Food Sampling
The City of Denver & the Colorado Convention Center requires that all vendors sampling food during the show have a temporary food service permit.
Food and beverage distributed by exhibitors are limited to products manufactured, processed or distributed by the exhibiting firm and are limited to sample size. Buy-out fees will apply. Please contract your Centerplate Catering Representative at 303.228.8050 for more detailed information.
Food and Beverage Sampling and Donations Policies

Insurance Needs
Our shows have all been set up so exhibitors can apply using this link: https://www.buttine.com/eventExhibitor.html

A few things to be aware of:
Exhibitors will have to pick the show from a drop-down list that includes shows other than just those run by MPE.
Marketplace Events is not selling this insurance and doesn't profit from it in any way. This is simply a resource for those exhibitors who don't already have the required insurance coverage per their contracts. They do not have to purchase this.
The Insurance clause is #5 on the Terms and Conditions page of all booth space contracts. For easy reference, exhibitors are required to have:
Comprehensive General Liability and All Risk Property insurance
Coverage must be from the start of move in to the end of move out
Coverage of at least $1,000,000 for each separate occurrence
Name Marketplace Events LLC and the venue as additional insured
Provide a copy of certificate of insurance to MPE
Contact Kendra Reilly Monahan, Buttine Underwriters Purchasing Group, LLC
212.867.3642 | kar@buttine.com
Application Deadline is October 31, 2022
HOW TO ENHANCE YOUR COMPANY'S ONLINE VENDOR LISTING
Your basic listing will be uploaded to the website when you book your booth. Within 24 hours you will receive an automated email to enhance your listing. This link can be used multiple times and you can make updates and changes to your listing until ONE day after the show commences. If you have any questions regarding the online exhibitor listing or do not receive the link, please email JenK@mpeshows.com.
Need help with your listing? View the tutorial video -
https://youtu.be/ecSxq1oKuYg
CONTACT US TODAY!
Lindsey McArthur, Exhibit Sales Consultant (Companies A-G, R-Z, #)
LindseyM@mpeshows.com 480.372.3893
Sherri Huffman, Exhibit Sales Consultant (Companies H-Q)
SherriH@mpeshows.com 816.601.2704
Ryan McCune, Operations Manager
RyanM@mpeshows.com 816.601.2705
Lupe Merino, Show Manager
LupeM@mpeshows.com 801.456.7487